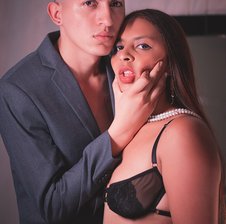 pol-chloe
Praćenje
Obavijesti kad je online
23, Blizanci, Colombia
Posljednji login:
18.08.2023. 20:35:21
Galerije zaštićene lozinkom pol-chloe
5

fotografije
5 photos
Bitni detalji od
pol-chloe
| | |
| --- | --- |
| Spol | Par žensko + muško |
| Zanima me | Muškarci |
| Dob | 23 |
| Visina | 5' - 5'3" [150cm - 160cm] |
| Težina | 120 - 140 lbs [55 - 60 kg] |
| Kosa | Brineta |
| Oči | Smeđe |
| Etnička pripadnost | Indijanac |
| Jezici | Talijanski, Njemački |
| Stidne dlake | Obrijana |
| Poprsje | Veliki |
| Guza | Velik |
I love that they play with my hair.
To be honest, a good shoulder massage before or during sex really turns me on.
It turns me on when you run a finger along my spine. Some romantic candles really make me feel sexy.
When I'm solo, I like to start slow and pick up little by little.
I need to change positions frequently to be aroused, I love it when you make long movements with your tongue. It makes me feel really good and I would love for you to keep doing it more.
I like it when you run your fingers through my hair. Don't be afraid to tug on it a bit next time. Kiss me more intensely it is more useful and pleasant
Don't be so indecisive.
I wish you would use your tongue more, it's better than hate when you don't use your tongue.

You are very good at foreplay. Let'***eep doing it longer
Hello everyone! We are Chloe & Pol, erotic models with a bit of experience in the adult entertainment industry, but we are happy to be here.
Chloe is characterized by having pronounced curves, tattoos, a natural body, joy and good energy.

We are outstanding people and passionate about our work. we love to explore our sensual and artistic side and always strive to provide a unique and fulfilling experience. We are friendly, professional and respectful, we enjoy interacting with our audience both on and off camera.

We understand the importance of privacy and confidentiality in this field. Every interaction with us is treated with the utmost discretion, and your personal data and experiences will always be kept confidential.

If you are interested in talking to us or want to know more about my Girl of me or our show, do not hesitate to write us a message.

We hope to have the opportunity to meet you and fulfill your most exciting fantasies!
Dear viewers,

First of all, I want to thank you for your constant support and for joining me on my streams. It is a pleasure to be able to share special moments with all of you. However, I would like to talk to you about a few things that turn me off during my streams that I would prefer to avoid to ensure an enjoyable and respectful experience for everyone.

Offensive language: One of the most important aspects for me is to maintain a friendly and respectful environment. The use of offensive language, insults or derogatory comments towards me or other viewers will not be tolerated. I want this to be a safe and welcoming space for everyone, where we can enjoy ourselves and have fun together.

Disrespect: Mutual respect is essential. I will not tolerate any kind of disrespect towards me, my boundaries or any other viewer. Disrespectful comments or behavior, including harassment, discrimination, or any form of verbal violence, will not be tolerated and will be removed immediately.

Disrespectful Requests: While I appreciate your suggestions and wishes, it is important to remember that each person has personal limits and preferences. I will not accept requests that make me feel uncomfortable, that are illegal or that go against my principles. Respect my decisions and let's enjoy together what is within my limits.

Spam behavior: Constant spam of repetitive messages, links or promotions interrupts the flow of the transmission and negatively affects everyone's experience. I ask that you avoid spam of any kind and focus on interacting in a respectful and meaningful way.

My goal is to provide you with a unique and satisfying experience in each transmission. I am here to share special moments, have fun and create a positive community. I appreciate your understanding and cooperation in maintaining a respectful and exciting environment.

Thank you for being a part of my community and for your continued support!

With love, Chloe & Pol
Što radimo na web kamerama:
Amaterski isječci pol-chloe
fucked oh chloe
1:14
Pregledi

10
KUPI 95 tokena
bouncing on pol dick
1:04
Pregledi

10
KUPI 100 tokena
blow job
1:13
Pregledi

15
KUPI 80 tokena
puppy
1:05
Pregledi

17
KUPI 60 tokena